Product Overview
Approximately 8m2 left in stock
This is one of the favourite Joanna's designs here at ExoTiles. Polished marble combined with frosted and clear black glass.
This designer's piece really promotes a look of class and sophistication without a hard edge futuristic look or a really old design style. The dark colours fit with almost anything nicely. Being that the material is of the highest quality and that it is very durable by nature makes it ideal for hand crafting.
Polished marble tiles are always a good thing to have since they can be presented as a feature of your apartment or house and thus raise the value of your home in case you want to sell it. They are very versatile and can be used to cover splash areas in the kitchen, for entire bathrooms or to subtly decorate your living room and give it a bit more style. The durability of marble is widely known and you can be at peace about them being damaged in some accident. If you have kids running around your home or you like to throw parties, this is a perfect solution for you.
Marble is very easy to clean and once sealed with a penetrating stone sealer will not stain. The set up is not complicated and does not take more time than it would take to set up your everyday generic ceramic tiles. This is a set up intended for well thought through and stylish spaces. Though they are universally designed, it takes a little planning to build a surrounding in which they can really shine. Attractive, elegant and beautiful, these marble mosaic tiles will surely fit into your home and you will love them instantly.
Stone mosaic are suitable for outdoor and indoor use and are ideal as a feature wall, kitchen splashback or commercial feature wall applications.
Sheet size 300 x 300mm. Thickness: 8mm
Pricing is per sheet.
Free shipping to NSW and some areas close outside, all other locations freight is absorbed as much as possible.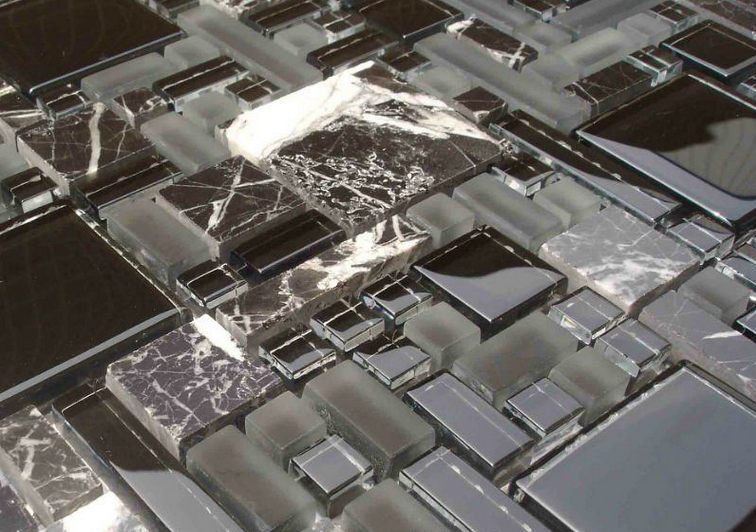 Reviews