PLEASE NOTE: Tiles without 'add to cart' are a special order. Special orders take 3-4 weeks to be delivered. Contact us for a quote.
At special request we can ship our mosaic tiles outside of Australia to anywhere in the world. Contact us for more details.
Check out ExoTiles Facebook page photo gallery to see even more stone mosaic tiles.
Stone Tiles - Sydney
ExoTiles range of premium natural marble and stone mosaic. Ideal tiles for feature walls and kitchen splashbacks.
Hand-made, one tile at a time.
Stone tiles delivered to your door anywhere in Sydney and throughout Australia, from our office in Newcastle NSW.
Stone should be sealed with a stone tile sealant, ideally by a qualified tiler during installation.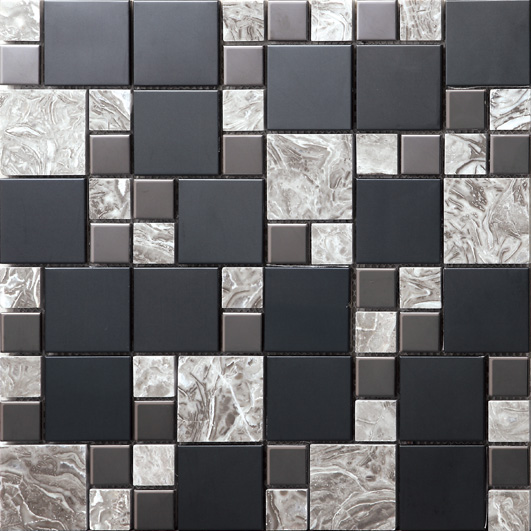 An adequate and very beautiful home design is something that everyone should strive for. Only in such a home can you relax and refill your batteries to the fullest and get ready for tomorrow, because, as we all know, each and every day, one must cope with the all the stress that comes with whatever it is he or she is doing at work, or at school, and the only way that you can achieve it all is by being totally stress free. Apart from physical comfort that you get from armchairs and sofas, there is spiritual comfort, and by this I mean: being surrounded by an environment that is not just plain white walls, where everything looks dull and boring.
There is one room where people tend to forget to put in enough effort when it comes to designing. I am talking about the kitchen – a place that should embrace creativity. A plain old splash-back will have you cooking enormous amounts beans, so that you can cover lunch for a whole week. This is bad. You should explore your culinary capabilities and make both you and your family a fine meal. You can do that only in a quality looking kitchen. If you don't believe me, ask yourself this question: Why do all those famous chefs that you can see on TV more and more often nowadays have kitchens that are, really, most excellent?
Also, you should explore which options you have when it comes to bathroom designs. Why not beautify this space as well. People often leave their bathroom with those, often ugly, stock tiles. You are aware of the fact that almost every day the bathroom and is the one room you go to first, to freshen up and get ready for whatever. Why not make every morning more beautiful by "re-tiling" this one as well.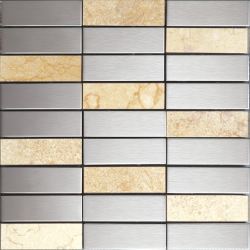 Here at ExoTiles we offer glorious mosaic tiles and we are proud to present to you the Stone Mosaic Tiles collection, where we can present you with Stone and Marble mosaic tiles, and an interesting mixture of Glass and Stone. The Stone and Mixed ones are ideal for kitchens and, frankly speaking, almost anywhere where you want a mosaic centerpiece made for you. The Marble ones can be used in bathroom designs. Of course, all these materials are extremely durable, so you can put them anywhere you like, as long as it is in tune with the rest of your home design. If you are in the starting faze of home designing, it is a wise choice to start with the walls, finish with them, and then start picking adequate furniture and appliances that will fit the overall design.

Stone Tiles will add a dose of elegancy to anywhere they are put, and they are ideal for your regular business type. Marble mosaic tiles are, you can say, dark and mysterious. They most certainly look unique and beautiful, so you cannot go wrong if you chose them. The Glass and Stone Mixed mosaic tiles are an excellent choice, because they will most certainly lighten up the environment, and we all know that you feel more joyous emotions on a sunny day, than on a cold rainy one. Glass has this property of reflecting light gloriously, and in combination with stone, it will make a certified work of art on your kitchen splash-back for example.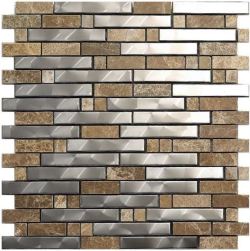 Keep in mind that a mosaic is a very well-known form of art and you know that, throughout history, people have used art to make their home feel better to them. Art is inspiring and very important. Without it we would be just soulless ponds in a soulless society, and that is not the way to go. You need inspiration in your home because you always need good ideas and, if you are sitting and looking at a white wall, you will come up with nothing.
Make sure that you check out the product you like more closely by clicking on the image. Also, be sure to have the tiles installed by a professional, because you cannot imagine how many things can go wrong if you try to be a "do it yourself" type of person. Trust us – we are professionals.
For stainless steel mosaic mixed with stone as pictured in this article, see the Stainless Steel Mosaic Tiles category.Stainless Steel Mosaic Tiles category.