DECORATING YOUR BATHROOM
So small and so important, seemingly complicated, but completely necessary for life: bathrooms – an integral part of any interior.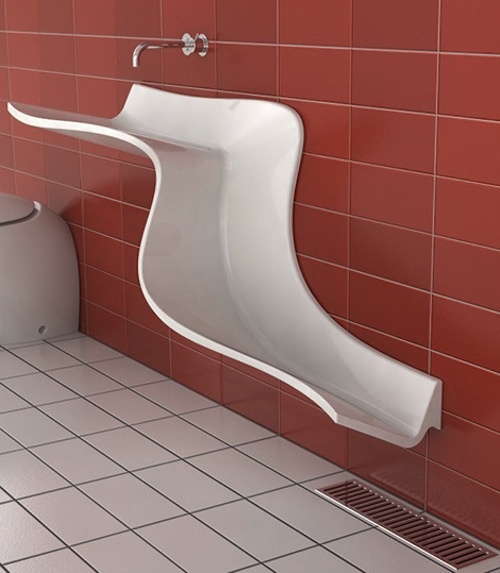 This powerful oasis can be treated as a completely separate entity within our home. Centuries ago, bathrooms were considered an integral part of an everyday routine. Therefore, we must not neglect the moment when we make decisions about their renovations.
Overwhelmed by a bunch of questions: whether to engage an architect, how much money to spend, what and where to choose… We forget that this is an investment that happens once every ten years, if not less. Therefore, the most important factors in bathrooms renovations are: functionality and durability.
WHAT YOU NEED TO KNOW!
If you have enough time to devote to it, it is not necessary to hire an architect to design a bathroom. Today, most ceramic and sanitary shops are well staffed with experienced marketers or designers-advisers, who can (beside useful tips) offer solutions for 3D bathrooms, with selected commodities. However, if you do not have enough confidence in them, you can always consult your architect.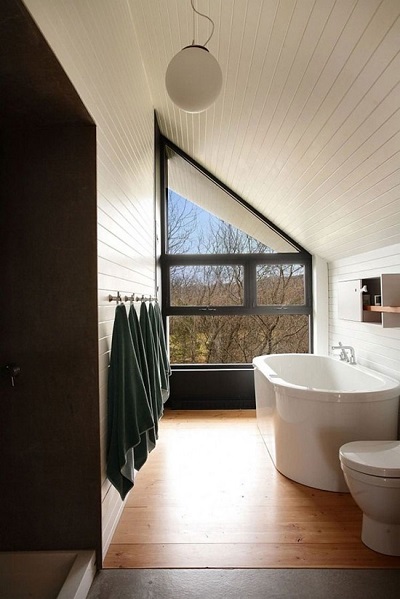 Do not judge the goods on the basis of price! A commodity is often overrated, but not only because of its quality, but also because of the signature of the designer who designed it. If you find that signature important to you, there is a great selection of popular design solutions; otherwise, you can focus on what's most important to you. So, when you find out the cost of a product, you must discover what kind of goods is in question.
Good artists serve as a guarantee of your satisfaction! Even the best goods may be destroyed if it is not in the hands of artisans and professionals. Enlist a plumber for plumbing, an electrician for electricity, a ceramist for ceramics and tiles! Each of these areas is different and requires a different approach. Do not fully believe someone who claims that he is an expert in all areas!
EVERYTHING YOU NEED FOR YOUR BATHROOM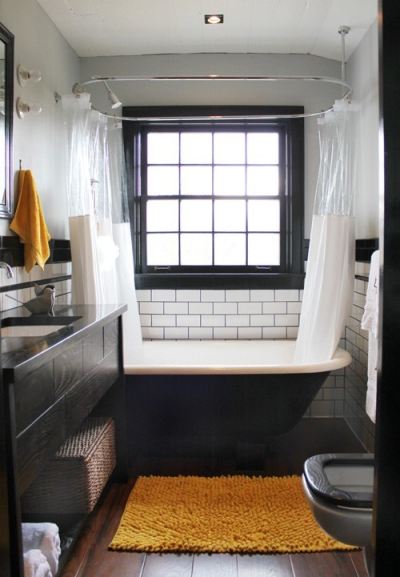 After preparing the installation and levelling surfaces, you must cover the walls and floors. You can cover them with ceramic tiles, granite tiles, mosaics or stone. Also, you can paint some area with various colours.
SELECTING AND SETTING THE BATHROOM EQUIPMENT
Depending on your needs and the size of the bathroom, choose the appropriate equipment. Various toilet models are available. You can often find bidets of similar design. You will choose a sink that will meet your aesthetic and dimensional criteria.
It is preferable to buy equipment from the same manufacturer, to avoid possible difference in colour and design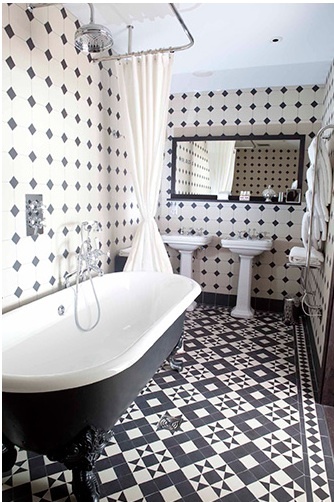 A bath or a shower cabin – that is the eternal dilemma. Although shower cabins are adjusted to a modern, busy lifestyle, baths are still "champions" in stress relief, offering endless bathing opportunities with the use of scented bubbles. In these moments of decision, it is crucial to consider the dimensions of your bathroom and decide what could fit better. Too small tubs have no relaxing effect. In this case shower cabins are a better choice. If the size of your bathroom allows for both solutions, think about your personal habits and needs. This choice is completely your personal thing.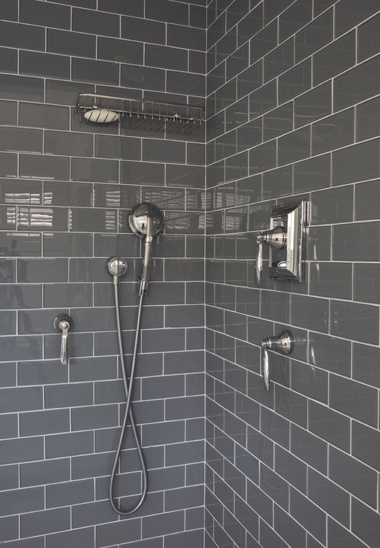 Taps and showers – here, aesthetics plays a minimum role. Determine the quality and functionality of these products. Do not forget to take their warranty cards!
Bathroom furniture and accessories – Wardrobe storage for towels, cosmetics and chemicals, mirrors, lighting, soap holders, toothbrushes, dozers... all supporting elements required in every bathroom. The selection of these elements is mostly based on personal taste and the ability to fit into the existing bathroom interior.
And finally, remember that bathrooms are the most important part of our homes! Do not ignore them! They are, in some way, a reflection of personal hygiene of the owners. If you find all this too complicated and you think that you have no time for such an engagement, you should better hire a professional. But keep in mind that you are the user of that bathroom and try to adapt it to your everyday needs.
10 WAYS TO DECORATE A BATHROOM
You want your bathroom to radiate positive energy and style. Tired of your bland bathroom? Do you want to change something and make it more interesting? Here are ten ways how you can do that:
1. Paint all or just one wall in an interesting color. Pastel and light colors open space, making it visually larger. If you have a small bathroom, avoid dark colors.
2. If you want, you can choose a wallpaper, wall stickers or tiles and thereby enrich the space. When choosing the wallpaper, if you have a small bathroom, take care not to choose blazing wallpapers which will reduce the space. You can decide to put some wallpaper on just one or two walls, and put some interesting tiles on other walls.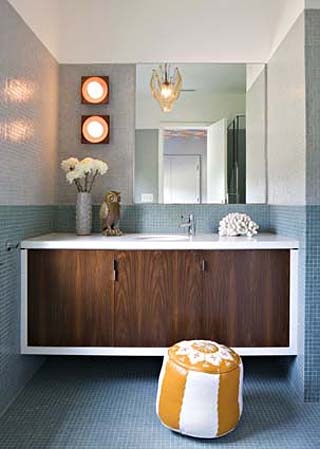 3. Add coloured details. A lot of people like their bathroom to be dominated by the white colour, because it gives them a sense of purity. If you insert a rug, towels and small decorative figurines your bathroom will come alive. Be careful not to do over-decorate though.
4. Choose a printed bath curtain, or even one that is more colourful. If your bathtub is glassed, you can enrich it with stickers. Be careful in their selection – they must be waterproof.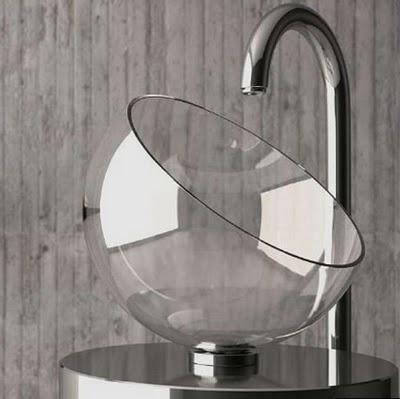 5. Find an appropriate sink. It can be either in colour or odd-shaped. Or it can have an effective tap.
6. Hang an interesting mirror on the wall. Do not look for mirrors that are exclusively designed for bathrooms, because they are boring and used in many bathrooms. Find some unique design that will embellish your space, giving it a dose of elegance.
7. Insert a sculpture or an interesting piece that will give warmth and refresh your bathroom.
8. You can also opt for a shelf, which you can decorate by yourself. Put some wipes and clean towels, which will be used by your guests there. Decorate the shelf with a candle or a plant.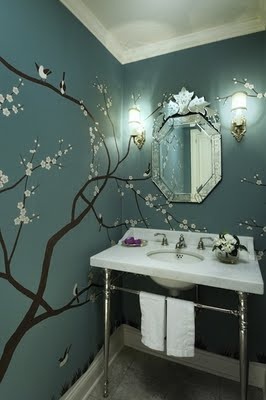 9. Who says pictures or paintings are not intended for the bathroom? Feel free to hang one or two that you like there.
10. If you have a window, put a curtain. This will embellish the window and the whole bathroom.
I hope that these ideas helped you. If nothing else, they have tickled your imagination, and maybe you will think of a way to make your bathroom shine!