Interior or the interior space is a place where people live. Restaurants, coffee shops, offices, houses, or apartments are all interiors of their specific application. Therefore, the first thing we have to think when designing such spaces is their functionality.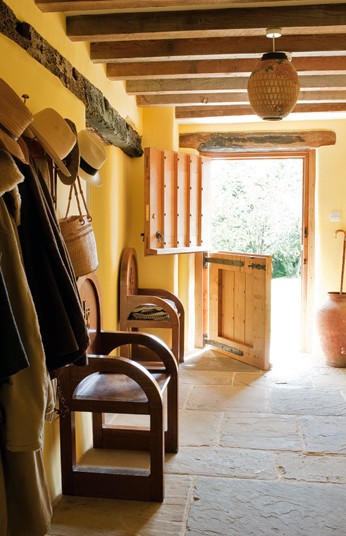 The corridors are often unsuitable premises from which all the doors open. If you choose to manage it well, you have to devote a lot of attention.
Decorating the hall, stairs and resting places is quite a complex task. These areas are already structurally very crowded, and their main purpose is the most convenient way to connect other rooms in the house or apartment. This means that they must not contain unnecessary items and furniture on which a man or woman could stumble. Floors should not be polished, slippery or covered with unfixed carpets. Also, lighting should be strong and well placed.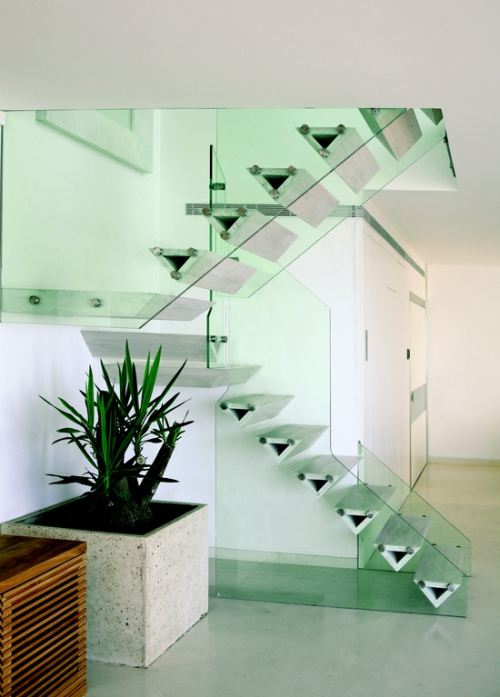 While the corridors and stairways are important traffic areas, tenants sometimes, because of this, neglect their organization. These areas then remain uninteresting, unused, and incompatible with other chambers.
When entering the house, guests first see the hallway, so try to make it pleasant looking. First impressions are always the most powerful, and visitors spend little time in hallways, so decorations can be very colourful and diverse. You will adapt to your new decorations in no time, and when you get bored of it, you can easily change it.
In no case should you neglect the basic purpose of a hall. It does not exclude other possibilities offered by such space. During the renovation of the walking surface you need to know exactly what you want to get and you want it to be the most practical solution. First think about whether the existing arrangement of furniture in the hallway has really exhausted all the possibilities. Start work only when you are sure of it.
No matter if you're one of the lucky ones who have a lot of living space and the hall can be used exclusively for the warm welcome, or you live in an apartment with a narrow and inappropriate hallway from which all the doors open, if you decide to manage it well, it will need much attention. To start, make a list of all the supplies and furniture you need to equip the hall.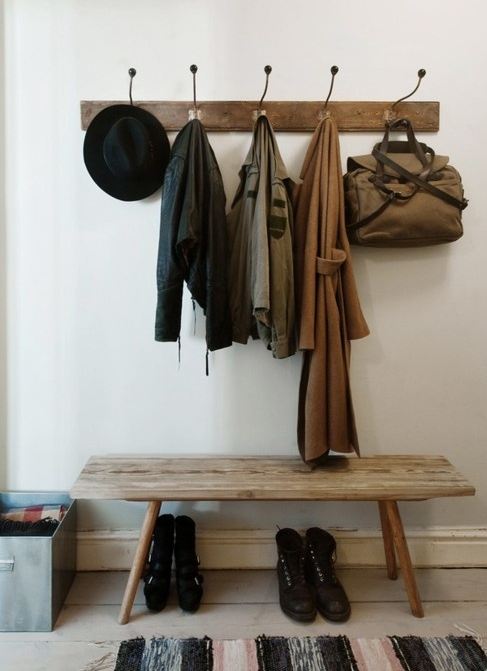 It is necessary to make a space for hanging coats. Umbrellas must have a place to drain. We advise you to put an appropriate mirror with some lighting, but also to find a space where you put brushes for clothes and shoes. Equip the hallway with shelves or similar pieces of furniture, where you can store bags and cases you bring to the house, and a part where someone may leave messages for the household and this may well be a simple panel on the wall with pockets for letters.
As in other rooms, you need to plan where to put furniture, and making sure not to clog the walking area. The tidy and harmonious look of your hallway will make you happy, but it shouldn't be narrow, and you should leave enough space to move smoothly. It may be that you, over time, get a bike or a baby carriage, and they also need to make it through the hallway.
Even in cramped hallways there are plenty of places on walls. It would be a shame not to take advantage of that. You can hang pictures, decorative plates and other items. Certainly this exhibition will look much nicer with adequate lighting. Wall surfaces can be covered with shelves of books, for which there is no place in the other rooms.
If you really are lacking space, you can ventilate the corridor using fans or natural ventilation and place a small kitchen in it. A proportionally spacious hall is a suitable place for dining. If you want a permanent solution, edit the dining hall as well, while, I will say again, taking care not to clog traffic areas. Tables and folding chairs can be a convenient and temporary solution. In this case, the entire dining room after meals can be hung on the wall of the hallway.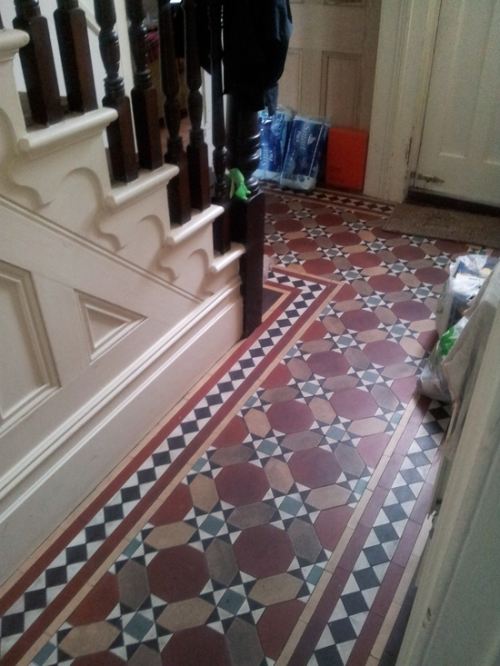 For a nice and sophisticated look, you can equip your hallway with floor tiles, and even with wall tiles. They are easier to clean than walls, and with a good choice of colours, your hallway will look beautiful. There are many types of tiles to choose from and they are made from a variety of different materials like stone or marble, or even wood tiles. With these, you can get a classy and modern look of your hallway, and leave a good first impression.
If you have a narrow hallway, you should avoid garish and vibrant colours because they will make your hallway look even narrower than it is. Wall patterns in the corridor must be coordinated with other samples in other areas. If the rooms are painted or covered with wallpaper with bright colours, you should paint your hallway with pastel shades, which is underlined by the colourful decoration of adjoining rooms.
Geometric patterns seem to convey the impression of symmetry in their surroundings, so they are especially handy for irregularly shaped corridors. Tiles and carpets with geometric patterns are saving solution for irregular surfaces that have abundant irregular angles and unexpected bumps. Sure, it's not enough to just lay them on the floor, geometrical pattern must be carefully organized to address a look in a certain direction, let's say towards the stairs, or to the door or the living room. Do not let the shape of the room determine the distribution of the samples, because it is possible that your look will wander into a blind corner or a blank and insignificant wall.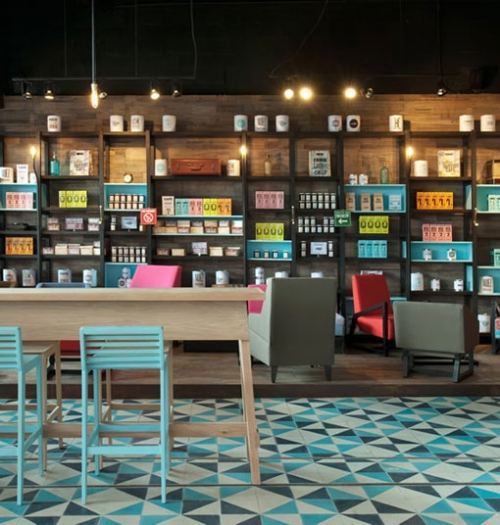 Open and cheerful pattern on a light or white background – this is practical for narrow hallways, because the space is extended. It will make an optical illusion for the viewer who sees through the sample. If you have enough funds, mirror cover an entire wall. It will appear to widen the entire space.