"A long time ago", one could enter someone's home and guess how old it was just by looking at the tiles in the kitchen or bathroom area. Now, since you have the option of using any of the tiles offered in the market, homeowners can make their homes seem luxurious, classy and elegant. But, the wide range of tiles on the market can confuse you – which kind of tiles to use in which room and what size to pick… If you have similar dilemmas, here's some advice:
Clay, sand and various other materials that can be found in nature are usually the materials tiles are made of. Tiles are most commonly a mixture of two or more materials combined together into the desired shape. They can be made out of porcelain, vitrified or ceramic – unplugged or glazed, glossy or matte.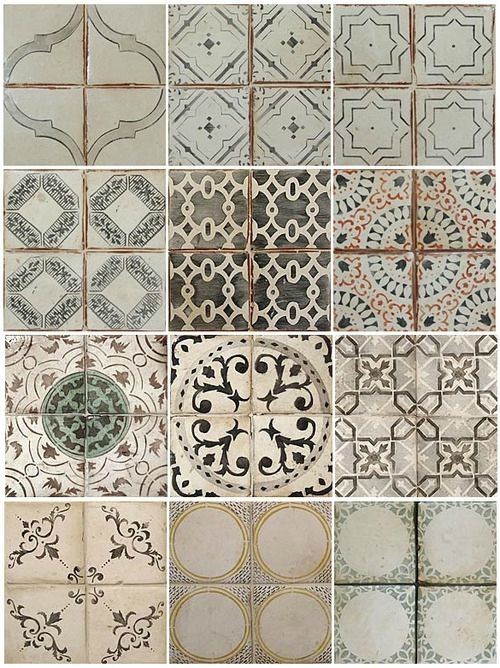 Ceramic tiles can be found in different designs and different finishes such as glazed, matte or glossy. Ceramic tiles are cheaper then vitrified tiles, and their main use is in areas in which "traffic" isn't that common. On the other hand, all ceramic tiles are actually vitrified.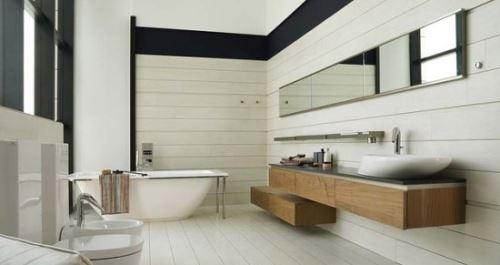 Porcelain tile are just another type of ceramic tiles. They are stronger than ceramic tiles and are vitrified. Vitrified means that the ceramic or porcelain tiles have passed a specific burning process. These tiles last longer and are usually used in public areas because of their firmness and durability.
The strength of tiles depends on the number of times they have been "baked". Now, tiles can be applied to floors and walls. Wall tiles are more porous. Sanjeev Ranjan, who is deputy general manager at Somany Ceramic Tiles, says that wall tiles are better, when talking about water absorption, since they are used on walls where the surface is more likely to get moist. He also says that, due to the high porosity, wall tiles are weaker, when you compare them to floor tiles. Floor tiles, on the other hand are less water absorbing and for this reason, they are harder and more durable.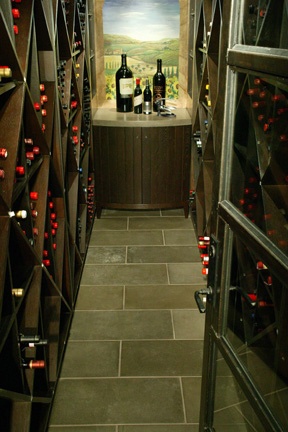 Tiles come in numerous different sizes. Experts say that bigger tiles make a certain space seem bigger, too. Nevertheless, it's definitely best to choose tiles that match the size of the room. If you use large tiles on the floor in a small room, it will seem even smaller. So, the recommendable size is medium. Poonam Gupta, a director at FCML Surfaces, also says that, in order to pick your tile size, you should take your room size into consideration. The tile size value should be a multiple of your room size. It is that simple…
Wood or stone tiles are very popular in home design trends, but experts recommend and people prefer materials that are imitations of natural materials. There's a good reason for that. Poonam Gupta adds that the main issue is maintenance. Wood and stone are pretty hard to clean. And, furthermore, in the market nowadays, you cannot find a lot of "types of natural stone". Stone is stone. However, you can find tons of different tiles that just have a stone finish. Furthermore, when stone brakes, what can you do? When a stone tile brakes, you can replace it, right? Natural stone also makes it hard to remove stains, but to remove stains from tiles is a pretty easy job.
When talking about wood, tiles that have a wood finish also have an advantage over natural wood since they withstand heat better, they cannot get scratched that easily, and they do not fade when in contact with UV rays. On the other hand, using natural materials is lot cheaper.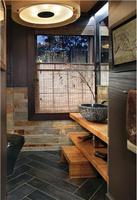 Having stone finishes in drawing rooms and wood flooring in bedrooms is the latest interior trends. But, before choosing tiles for your house, remember to think over certain aspects. For example, analyse how every room in your house functions, and then pick the tiles for each one separately. When tiling exterior areas like swimming pools, patios, lobbies, porches and balconies are just some of the areas for which it's recommendable to use and apply tiles of natural stone finishes. Sizes, shapes and colours are something not to worry about because these tiles are available in any shape, colour or size you want.
Make sure your exterior tiles aren't slippery. This is yet another suggestion from Poonam Gupta.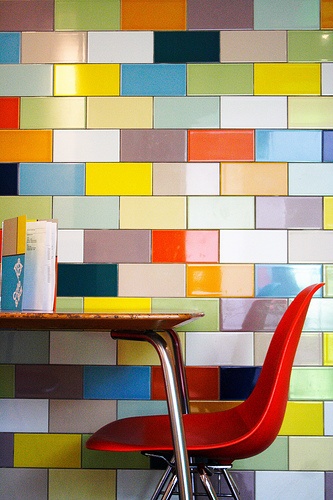 The kitchen and bathroom areas are the rooms that are almost always covered in tiles. For the kitchen area, it is of big importance for the tiles to stay dry and clean. Glazed tiles aren't the best choice for here, if you're looking for a clean look.
Anti-skid tiles are a solution to keeping the floor dry. The dining and drawing rooms are rooms that commonly have very heavy objects in them so you should go for abrasion-resistant tiles, the colour, design and surface of which will not face after time. As far as wall tiles are concerned, you can go for some with a gold or leather finish, and you shouldn't be surprised that there are 3D tiles available nowadays. And, you should never forget to choose the ones that will be in tune with everything else in the room.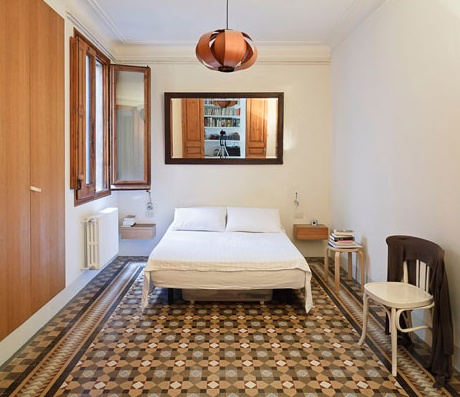 Bedroom areas are there so that we can relax, and "heavy traffic" isn't one of their characteristics. The right colour for your bedroom shouldn't be a bright but a warm colour, so that it's appealing to sleepy eyes and so that it looks inviting and warm. In order to be sure your tiles are of high quality, that they have a high abrasive strength and the ability to withstand UV rays, as well as water absorption properties and their tensile strength are some important characteristics they need to have. Maintaining tiles doesn't require hard work, while marble, for instance, needs to be polished daily. Tiles actually have a kind of a self-cleaning ability, so it's best to clean your tiles with water and soap only. That way you are making them last longer. It's not recommendable to use harsh products like acid or any other similar thing. You can clean your tiles with a brush or a soft cloth.
Conclusion
Remember to always be informed whenever you decide to bring any kind of innovations into your home, because it will be there to stay!