Got a tile design in mind and can't find it on our website?
ExoTiles can have custom made pretty much any design you can think of, most of them made by hand.
Special orders like these will take a few weeks to be built and sent from overseas so try to leave as much time to your deadline as possible.
These special orders are sent direct from the factory to you anywhere in the world.
While in most cases there are no minimum order quantities, you will feel the sting of freight costs more on small orders, the more tiles you buy the freight cost is spread out more and less noticeable.
Check out our Contact us page and send us a message for more information regarding special orders and custom made tiles.


Waterjet Marble Medallions
Large precision cut stone ' medallions' can also be customer made. Ideal for business lobby or high end residential. Can be custom designed with company logo for example.
These medallions are made by cutting different types of marble with a high powered computer controlled jet of water, which cuts like a laser. The resulting pieces are so precise they can slot together like a jigsaw puzzle with no gaps in between.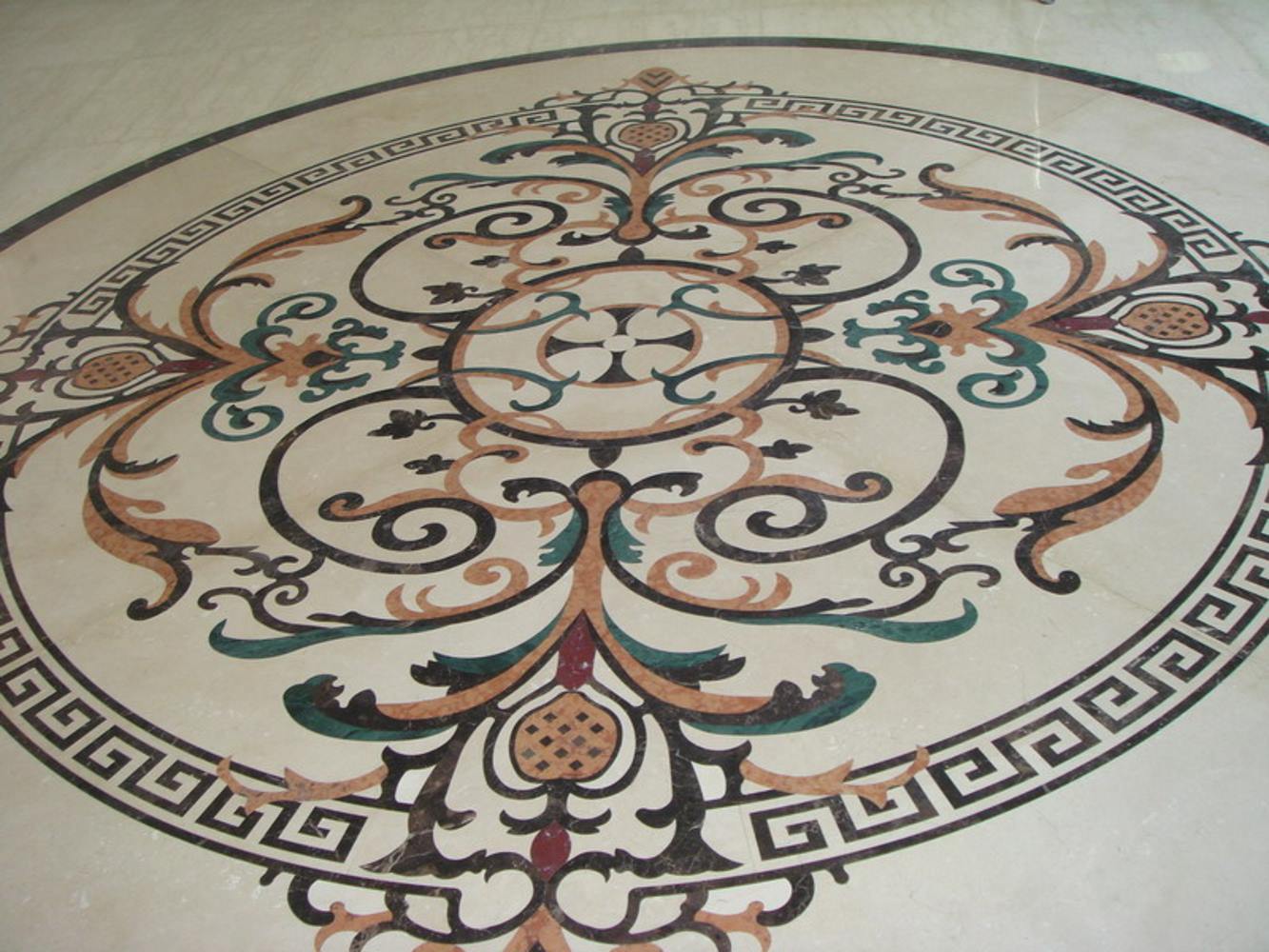 If you can provide us with a design you would like copied our designer will produce a close match. Below is shown the original design provided by the client who had come across it somewhere and below that our designers copy to the clients size specification..