There are a few different types of grout, for mosaic tiles with stainless steel pieces make sure to use a non-sanded grout to avoid scratching the stainless steel.
Epoxy grout is the most expensive type of grout however it is the best, it is mould and stain resistant.
When choosing grout colours there are a few options. You can choose a colour similar to the tiles which makes the grout lines less noticeable. This will make the tiles themselves the main attraction, which is usually what people want.
Another option is to choose contrasting colours for example if you have white coloured tiles and pair them with a dark coloured grout it will draw attention to the grout lines and highlight the square or rectangular shapes. The same effect with a dark tile and light coloured grout. Some people like this look and others hate it so be sure you really like it before going through with it.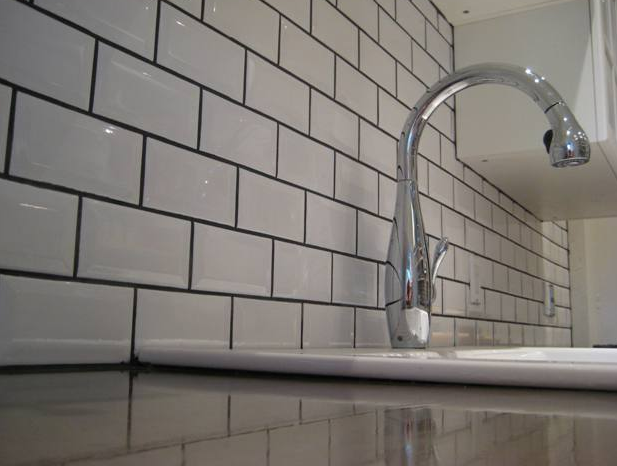 There are some online grout selection tools available which assist in visualising what the final result might look like.